3 CHAPTERS
(description and infos)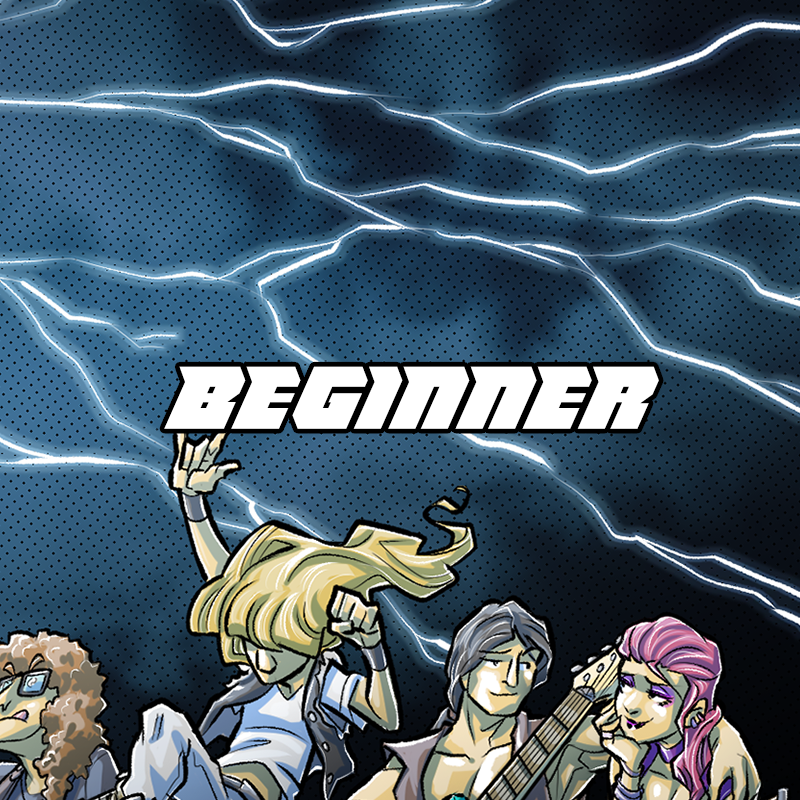 From absolute zero to something like the easiest Judas Priest songs. This chapter is free!
Subjects
Hand Positioning
Tuning the Guitar (6 string)
Amp Setting
Downpicking
Muting
Reading Tabs (basics)
Palm Muting
Rhythm Subdivisions (basics)
Power Chords
Alternate Picking (basics)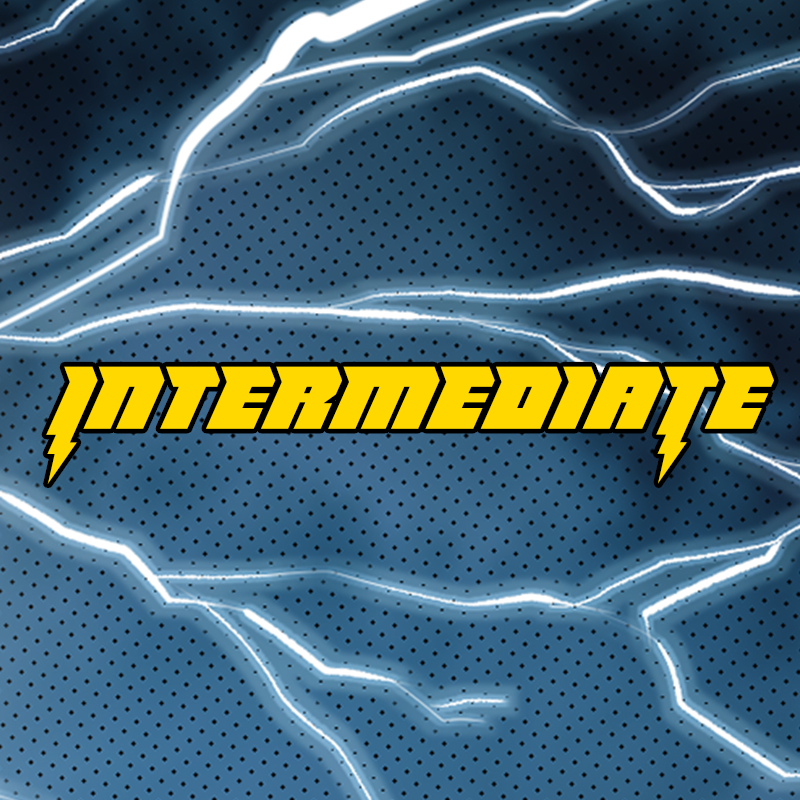 From the basis of Heavy Metal, Thrash Metal and Power Metal to furious 190/200bpm mini-metal songs. We're going to discover the core techniques of Metal Rhythm Guitar Playing in the style of Metallica, Megadeth, Iron Maiden, Dio and many others.
Subjects
Alternate Picking - Gallops
Rhythm Subdivisions
Accents
Legato and Slide
Basic Music Theory
Strumming
Bending
Vibrato
Minor Pentatonic Scale
Natural Minor Scale
Alternate Picking - Pick Slanting
Guitar Harmonies
and more ...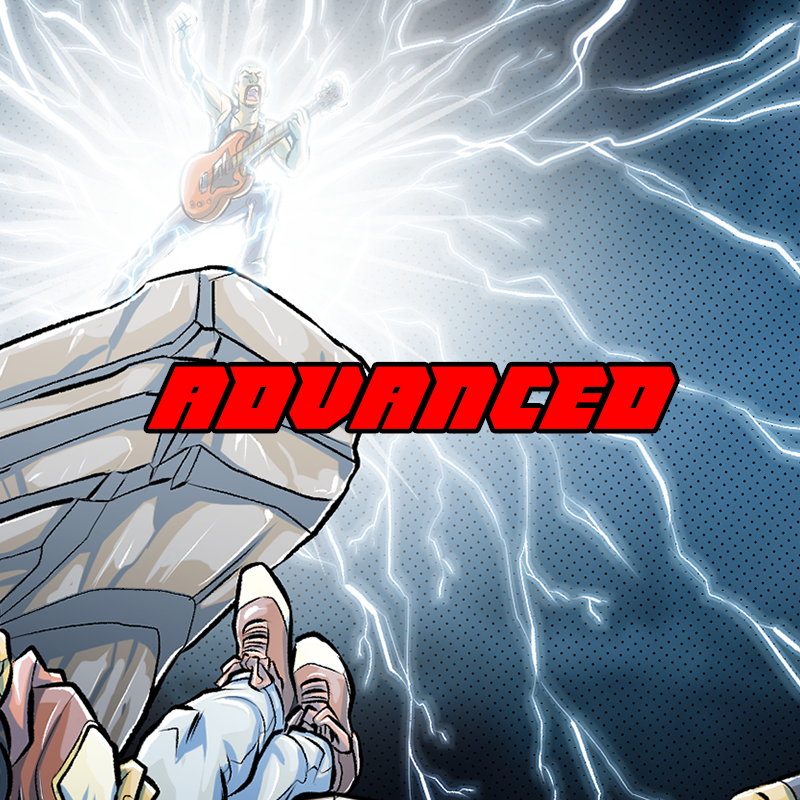 Challenging Techniques, Styling and Knowledge are the pillars of this chapter. We're going to discover the nature of every chord, the beauty of 7 string guitar riffing, the magic of the Time Signature Changes from the modern Progressive Metal side of the scene and much more.
Subjects
Alternate Guitar Tunings
Advanced Picking Techniques
Guitar Harmonics
Chords (Theory and Application)
Clean Riffs
Basis of Guitar Effects
Time Signatures
Tapping
Sweep Picking
The Major Scale
Slap Technique
The 7 String Guitar
15 Styles of Metal
and more ...
Watch the Products closer:
(you won't purchase anything by clicking down there)
WHO THE F#*K ARE YOU?
(who knows ... do you know who you are?)
Andrea Boma Boccarusso
Guitar Player, Guitar Teacher, Multi-instrumentalist Musician, Songwriter and Content Creator on Youtube.
Hi man! Welcome to my Metal School \m/. If you know my work you know that I love to go straight to the point, and that's the mantra of my guitar method. No long and desultory unscripted videos and no useless rants. I've packed everything you really need to play the music we love in SMRG.
I've made a brief description of each chapter and a list of F.A.Q.s down here. So you have all the infos you need to choose the right path for you. Your Metal Journey is waiting for you!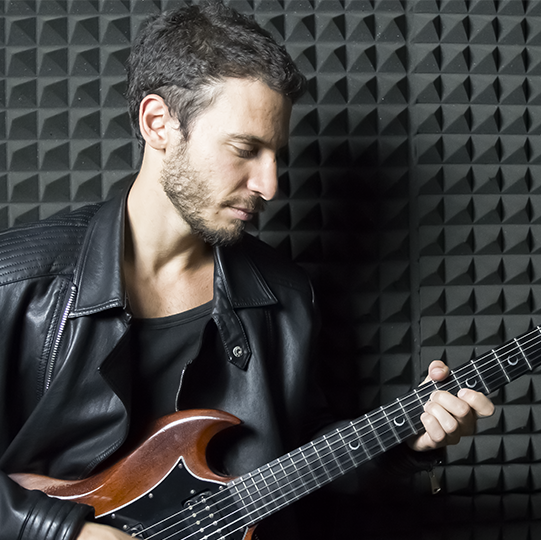 F.A.Q.s
Are you going to teach me famous riffs?
I can't, unfortunately (the copyright is merciless). But every track of the method is designed to give you the means to play the songs you love. Most of them sound really close to existing metal songs.
Are you going to teach me solos?
NO, this method is strictly about Metal RHYTHM playing. But at the end of the method you will be able to play pretty challenging stuff. That technique will help you a lot on learning Lead Guitar playing in the future.
Are you going to teach me Music Theory?
Yes, the most useful one in the most straightforward way. You can play metal without knowing anything about Music Theory. Like I did for the first 6/7 years of playing. But knowledge make the difference. So yes.
I've been playing guitar for a while, which chapter should I buy?
Click on the chapter you want to buy (in the purchase section). The link won't go directly to the checkout page, instead it goes to a page full of infos and a video preview of the selected channel. So you have all the infos you need.
Can I download the videos from the method?
No, you can download the tablature book, the backing tracks of the mini-metal songs and some explanatory schemes but not the videos.
Are you going to speak Spaghetti or English?
English.
My English is bad ...
Don't worry, every video is subtitled. You can pause the video and read quietly.
What gear I need?
A 6 string electric guitar (any kind of), a guitar tuner, a guitar cable, a guitar pick, a guitar amplifier or any kind of amplification such virtual instruments or pedalboards with headphones input and tons of eager to learn.
I want to play Vegetarian Progressive Superblast Avant-garde Metal ...
Don't worry, this method is designed to give you the means to play anything you want. Also you will play in 15 different styles of metal in the last section of the Avanced Chapter so ...
Are you gonna teach me 8/9 string guitar?
I've never owned 8/9 string guitars unfortunately. But we're going to play some great stuff with the 7 string guitar in the Advanced Chapter of the method.
Can I watch the method from the smartphone?
Yes, but some videos are full of small captions that are hard to see if you're watching from a small screen.
Will you marry me?
Awww, I'm flattered but sorry ... I'm already taken.
MY COURSE FOR BEGINNERS
If you're not a Metalhead but you want to learn the basics of Acoustic Guitar or Electric Guitar I've made a course for this: